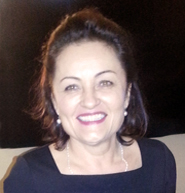 Barbara is a naturally gifted psychic medium living in Oakville, Ontario. She has studied Metaphysics, Astrology, Numerology, and Tarot cards for many years. She takes her work seriously and treats it with integrity and respect. You can learn about Barbara by listening to 'Profile of a Medium' where she was interviewed by Warren Weeks. You can also read more about her in the Mosaic Magazine's article 'The Ethical Dilemma of Psychics'.
As a Medium, Barbara helps people connect with the Other Side, to bring peace, comfort, perhaps some closure and validation that there is life after life. She unites souls between the physical and the non-physical worlds with clarity, compassion, humour & tenacity.
As an Astrologer, she helps her clients to understand how the planetary influences have been affecting their lives from the moment of birth, and how they will continue to affect them for the rest of their life.
Barbara is a current member of SNU (The Spiritualists' National Union – UK), ISAR (International Society for Astrological Research), NCGR (National Council for Geocosmic Research), AFAN (Association for Astrological Networking), Astrology Toronto, the Psychic Society of Toronto, and the Spiritualist Church of Canada.